Hattie Fox
Words by Henrietta Thompson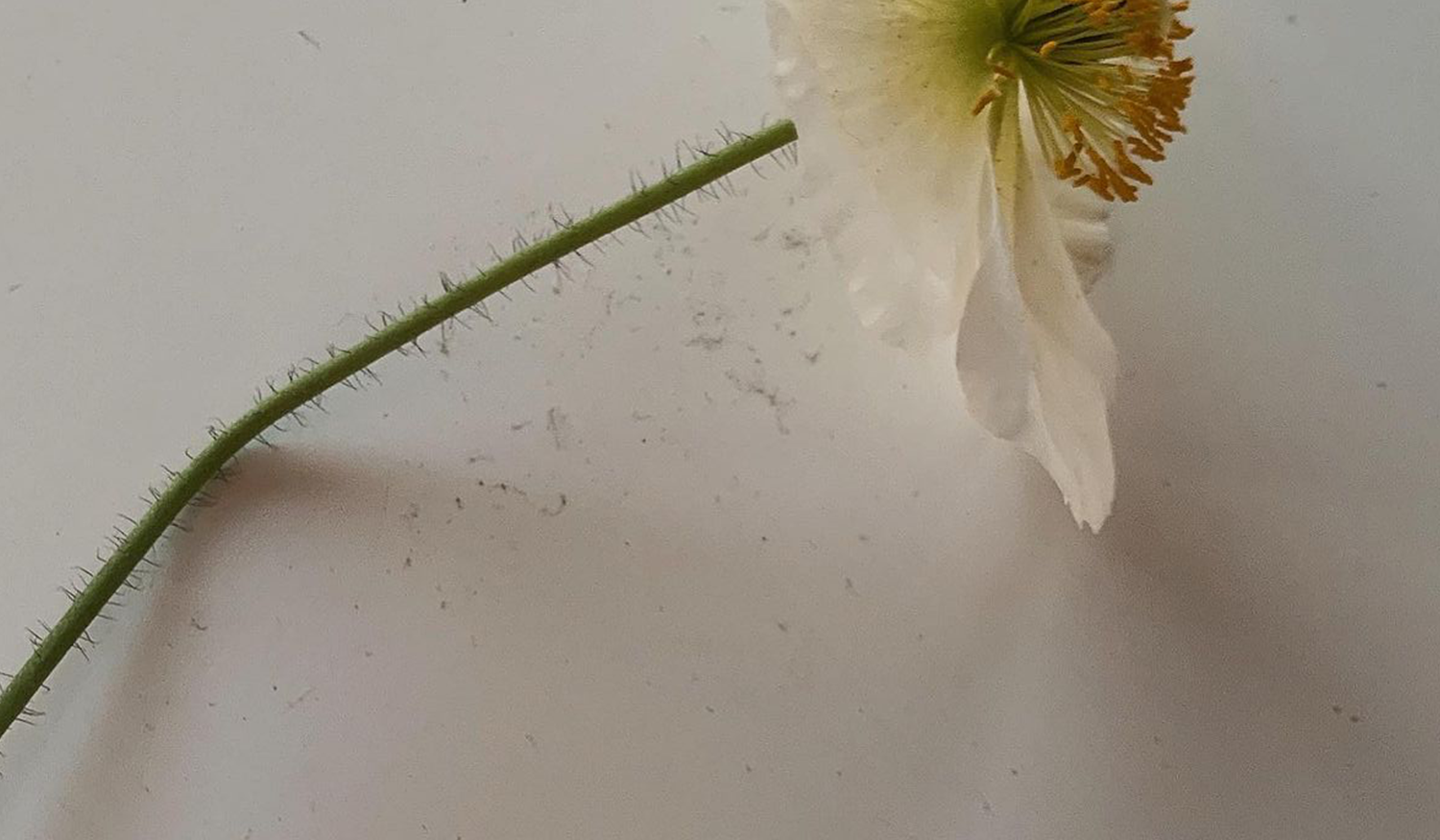 Bringing fine art training to floristry, Hattie Fox has a flair with flowers and foliage that's a breath of fresh air in this outwardly traditional industry. With the ever-changing seasonal blooms and greens of nature as her materials, Fox has been creating beautiful, arrangements for over a decade, from subtle to the spectacular. As she closes the chapter of her long running store, That Flower Shop, at London's Ace Hotel, a new one begins from her London florals studio and her very own flower farm in Kent.
What is your idea of a perfect gathering at home? 
In my flat with my closest friends, I live very close to the Walthamstow marshes and I am very fortunate to have huge windows so I get to really experience the seasons all year long. 
What would you do at this gathering? 
I am making the assumption that it will be a sunny afternoon, because winter sun makes the best light show around 3pm. I think this is the best time for a winter aperitif and then onto some warming and nourishing dishes. I think the perfect summer gathering is around 8pm.
When setting the scene what are the elements most important to you?  
The light, the tablescape and the food!
Apart from the obvious restrictions on numbers and distance, how has lockdown changed the way you meet your friends and family?
I feel like there is more thought put into spending time with each other and more reason, I miss the spontaneous nature of meeting up with friends on the offchance but I do love not standing at the bar, fighting my way to the front!  
I didn't really ever have flowers at home until I started my farm and now I have flowers everywhere! 

 
How do you use scent in your own home / space? 
I find scent very nostalgic and comforting, I have a plethora of candles and incense - everyday candles and special candles is how I like to define them.  
Do you have any tips on decorating with candles?
I find it works well to have tapered candles on the table in as many colours as you like as they are easier to move around and use scented candles in the nooks around the room. 
They are obviously a huge part of your work but how much do flowers and plants feature in your home?
I didn't really ever have flowers at home until I started my farm and now I have flowers everywhere! As I often end up with the weird ones that haven't made the cut or that I use to test vase life, I can really see now how a few flowers make a difference to the table. I've started a worrying habit of trying to match the flowers to the fruits in the fruit bowl… 
Where in your own home is your favourite space to relax and why?
I wake up early and the sunlight in my bedroom is really nice to wake up with, particularly in the height of summer when its rises early.  
How can we make the most of our domestic spaces, now we're suddenly spending so much more time in them?
I like to make little spaces and areas of my home beautiful and inspiring or sensory in some way; having images or objects around that make you happy, inspire you or allow you to use different senses makes spending so much time there more fulfilling. Bringing some of the outside in always helps too. 
I think taking time to make your spaces feel like a bit of a sanctuary is important - beauty and function are great, but comfort is just as important when we're spending so much time cooped up at home.